Why Window Cleaning Is A Specialized Job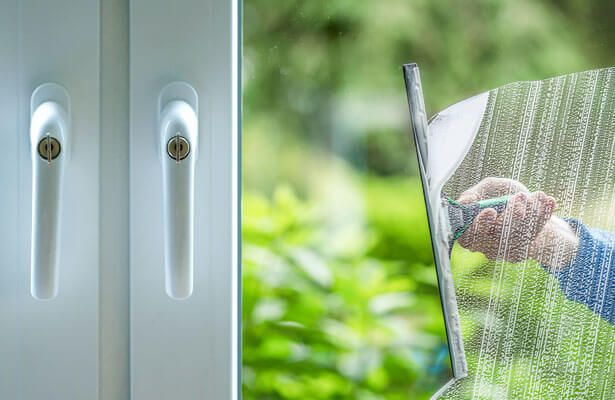 You would not ask a staff from your IT department to do HR, and you perhaps would not order your public relation manager to conduct your accounting. It'd not make sense!
The same rule is applicable when it's about keeping your commercial property clean & well-kept. To keep your expenses under control, you need to appoint pros who thrives in a provided area instead of simply having one general cleaning team try to do their best on everything. Working with professional window cleaner will not just go a long way towards keeping your business property clean (which leaves a positive impression on clients and customers), it also can save your money by prolonging your windows' lifespan dramatically.
Pro window washers carry the expertise and equipment to get up & close with the windows you have in your business building. They can find out and resolve problems – from sashes that have been painted over to possible insect issues – before they become major pains. This not just saves you time, but also money in the long run.
A professional window cleaning team can prolong the lifespan of your windows by assuring that the right types of tools & cleaning agents are being employed to maintain them. Maid or janitorial services are likely to take a "one-size-fits-all" approach to clean windows, but in reality, windows are not the same. Especially if your windows have glass that has been treated, sealed, or tinted, it is important that right care is taken. Making use of the wrong cleaning tools and solutions may lead to scuffs & cuts that are only ugly, they also make your windows to be replaced sooner than later. Saving money by asking your janitorial crew to clean your windows actually don't give that much of savings if you end up needing to replace your windows!
Why opt for professional window cleaning in Madison?
Anyone who has a bucket & squeegee can claim he's a window washer, if you want maximum efficiency and minimum waste, it simply makes sense to go with professional window cleaners from Madison Window Services. If you own a commercial or residential building anywhere in Madison, call us now for professional yet affordable window cleaning in Madison. We offer full window cleaning service for homes, offices and retail businesses. We carry specialized window cleaning with a proper plan and schedule, so the operation hours in your business will never be interrupted. Feel free to call us on (608) 852 6222!