How Regular Gutter Cleaning Can Be A Money Saver In The Long Run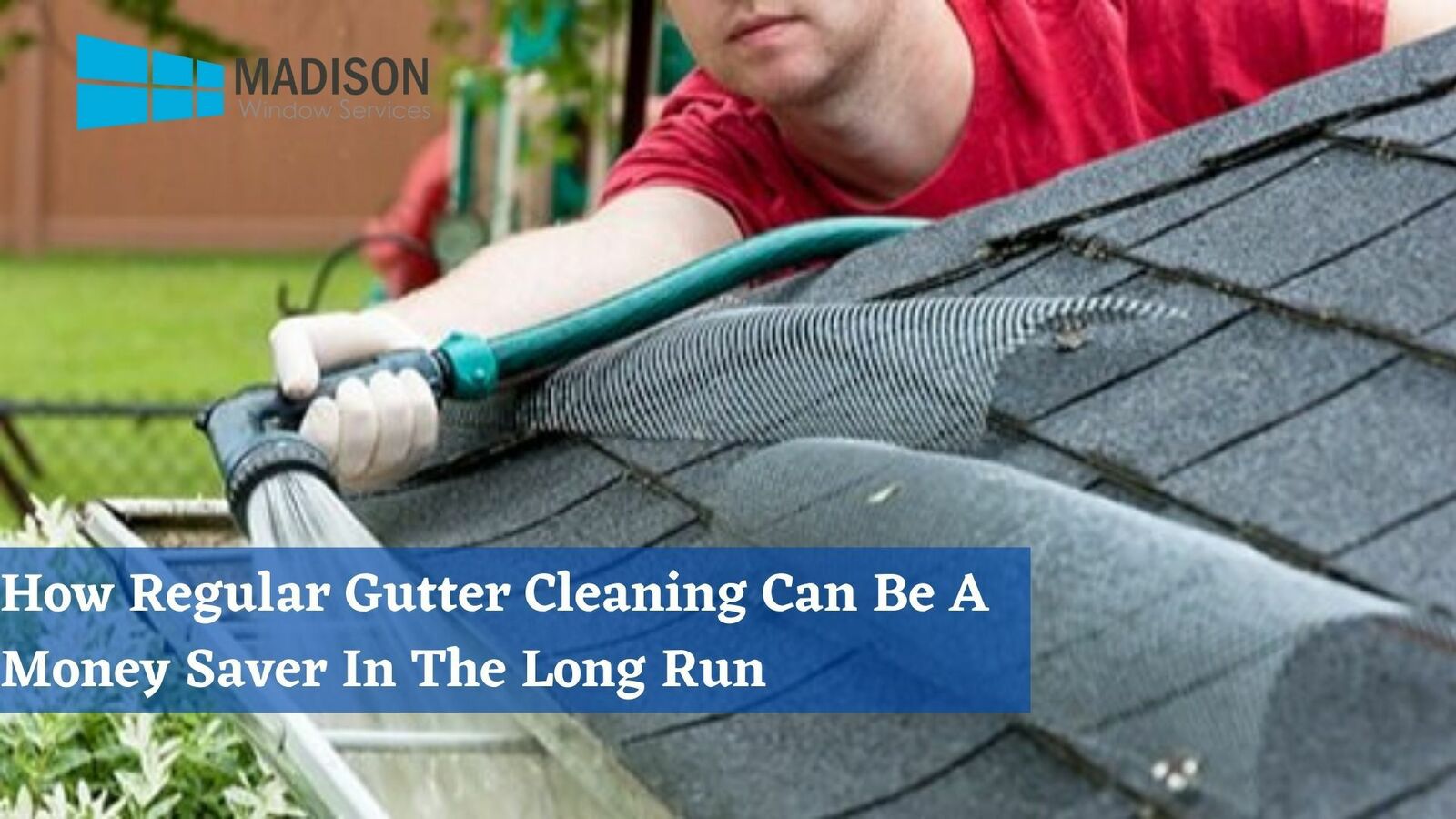 With periodic gutter cleaning you can save money in the long run when compared to the expenses of damages prompted by water encompassing wood damage, flooding, mold & mildew removal, landscaping repair, and other issues.
Appointing a service provider that have specializations in home upkeep projects such as gutter cleaning in Madison can actually end up saving you money at the end of the day. Here is how gutter cleaning can save you money.
Clean gutters don't let mold & mildew thrive:
When the gutters you have in your home working properly they prevent water from seeping through places in your house that are going to be vulnerable to mold & mildew expansion. On the contrary, when they are blocked that water that's usually safely flow away from your house will all of a sudden find a channel that lets it enter your home. Moisture can cause mold and mildew to thrive, which is surely not something you want to tackle. The smart thing here you need to do is spend a little on professional gutter cleaning now and stop these hefty expenditures from occurring at a later date.
Clean gutter safeguards the exterior of your home:
Modern houses are constructed to be capable withstanding the elements, as long as their exposure is within limit. Your home's gutters are made to funnel water away from the outer walls of your house which restricts their exposure. What you need to understand is that even though the design of your home is capable of handling the exposure to the rain, having it flooded with water constantly will ultimately make things to wear down.
This may result in the paint or other outer materials gradually become weakened, which can later lead to water leaking through your house. A timely gutter cleaning is the only way to get rid of this issue.
Clean Gutters Help Stop Basement Flooding:
If you have ever found that your basement has been flooded, you know how awful the experience can be. If you don't clean your basement promptly then it is almost guaranteed that you are going to face mold issue in the future. So if you fail to maintain your gutters cleanliness, and this in result floods your basement, you're going to see a substantial bill for your lack of being active. So, don't let this happen to you, instead get in touch with a gutter cleaning company now!
Receive a free quote for gutter cleaning in Madison from Madison Window Services. We're are the gutter cleaning firm hundreds of homeowners in Madison count on every year. Call us on (608) 852-6222!