How Decorative Film Can Be Used in Your Business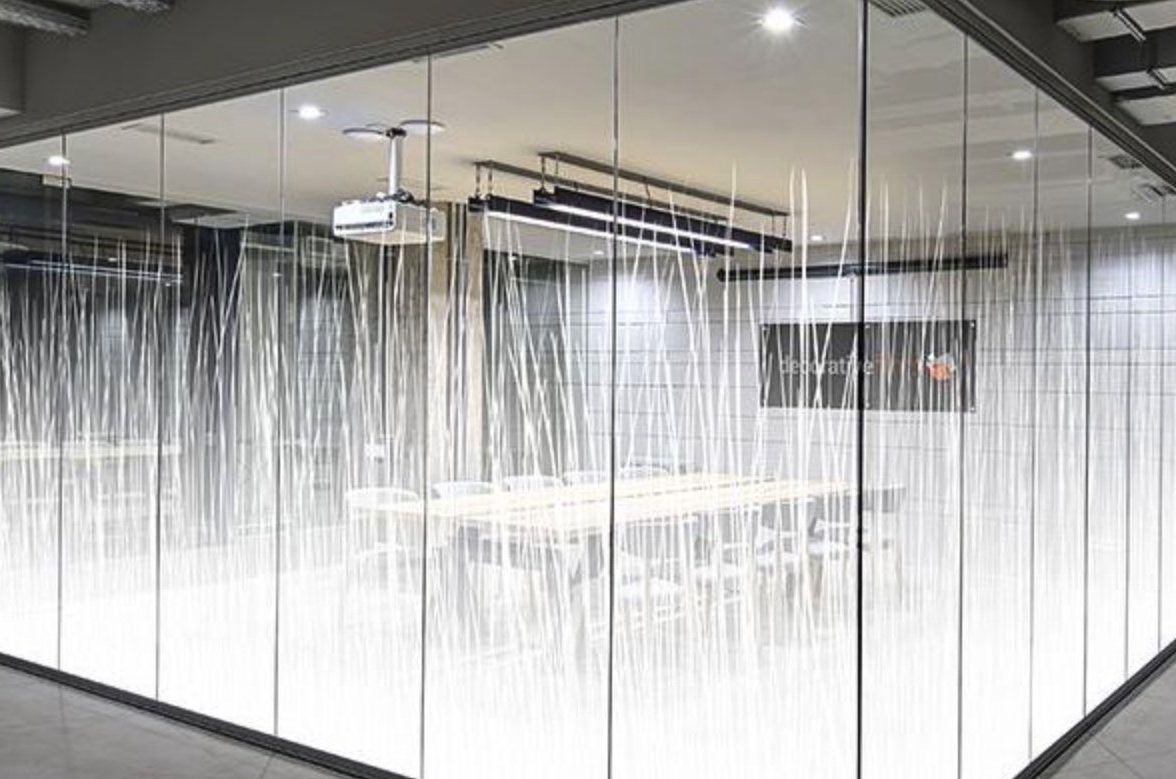 As a business, you are constantly looking for ways to improve brand visibility and impact. Commercial businesses have started using decorative window film to add visual appeal to the interior and exterior of both their buildings and store locations. Keep reading to learn more about decorative glass film and how it can be used in your business.
What Exactly is Decorative Window Film?
Decorative glass film is a long-lasting, inexpensive alternative to window coverings. It can be applied to different types of glass surfaces and its adhesive backing keeps the film in place for years. Many patterns and opacities exist today, so you can choose a design that enhances your business's appearance and get the right level of privacy.
Examples of different uses of decorative window film?
Frosted window film:
Frosted window film provides a classic, professional look to office and storefront windows. You can decorate the film with your company logo to create privacy while also highlighting your business. Frosted film is a good alternative to etched glass or decorative glass blocks; it costs less and lasts longer than etched glass, especially when you consider how often etched glass needs to be replaced due to wear and tear.
Printable Decorative Film Patterns:
If you're searching for a way to add color to your space with murals and patterns, Custom Printable Decorative Film might be the right option. They can accent the architectural structure of the building and create a friendly environment for customers. If you own a business, you can use Custom Printable Decorative Film to make your storefront, lobby, or elevator more attractive to customers.

Black Out Window Film:
Black Out Window Films can be used to make a building's windows appear sleek and exclusive. This helps to promote the brand while giving customers a sense of luxury and privacy. Black Out Window Films help block out over 99% of light and are an excellent choice for office buildings, restaurants, and retail storefronts.
Decorative glass films can bring images to life—literally. Translucent image films can make a glass window or door appear as if it were textured. Classic textured window films do the same, but with a modern twist.
Get in touch with Madison Window Services now if you need flawless Commercial Window Tinting in Madison. Our window tinting service is absolutely affordable and customizable. Call us now to get you window tinting quote!